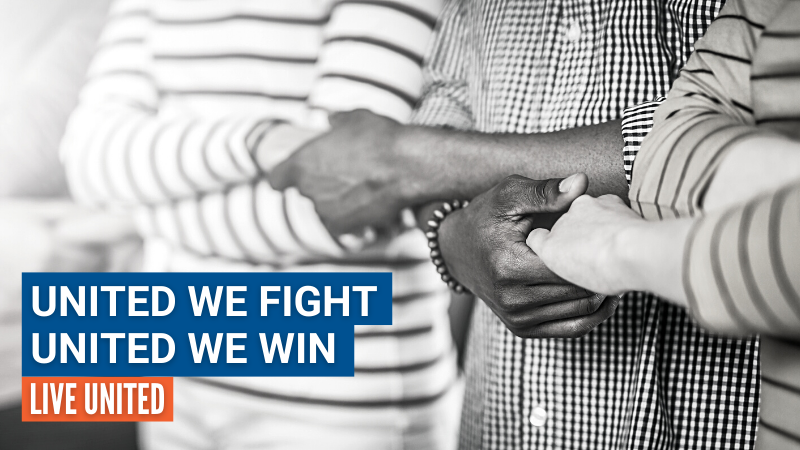 United Way of Central Illinois Diversity Statement
United Way of Central Illinois fosters and promotes an inclusive environment that leverages the unique contributions of diverse individuals and organizations so that we can collectively and effectively create opportunities for a better life for all.
We focus on promoting an inclusive environment, not just in employment, but in every aspect of our business, where everyone respects and values the contributions of all people. The different backgrounds, experiences, abilities and perspectives of our community strengthen the quality of our work and the success of our organizations.
Diversity and inclusion are at the heart of what it means to LIVE UNITED.
United Way of Central Illinois Racial and Ethnic Discrimination Statement
United Way of Central Illinois denounces racism, bigotry and prejudice in all forms because it undermines the well-being and vitality of our community.
As the capital of the State of Illinois and home to our nation's 16th President, Abraham Lincoln, and site of the 1908 race riots which lead to the founding of the NAACP, we recognize the history of structural racism and other forms of oppression that have contributed to persistent disparities in outcomes in the past and continue into the present.
We acknowledge that these inequities are the result of past and present policies and practices that work to marginalize entire populations of people and we commit to leveraging all of our assets (convening, strategic investments, awareness building, grant making and advocacy) to create more equitable communities.  We know that communities are stronger when they welcome diversity and address difficult problems and are committed to realizing the principles of equal rights and equal opportunity.